When it comes to creating a website, one of the biggest challenges is connecting your domain name to your hosting account. It's a process that can seem daunting, but it doesn't have to be. To make things easier, we've put together this step-by-step guide on how to associate a domain with a hosting account.
We'll walk you through the entire process, from finding and purchasing a domain name to linking it up with a hosting account. Plus, we'll also provide helpful tips and tricks along the way. By the time you're done reading this guide, you should feel confident that you know all the basics for associating a domain name with your hosting account.
Overview of Domain Name and Web Hosting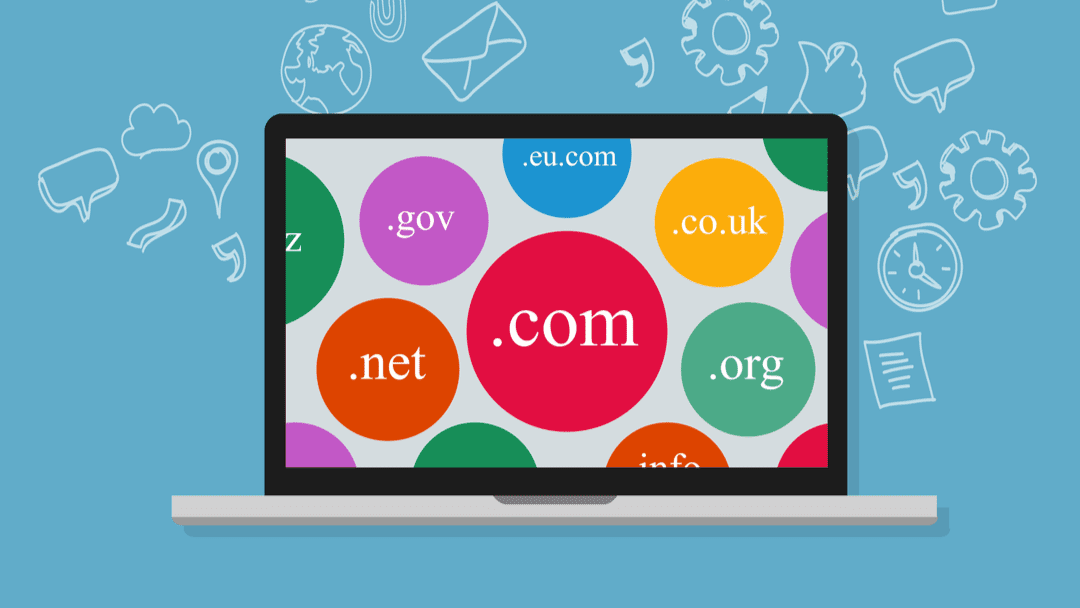 Have you ever wanted to get online and show off your latest project but don't know where to start? Don't worry, we can help! The first step in creating a website is to associate a domain name with a web hosting account.
First, you'll need to think of a domain name—the web address that others will use to access your website. Domain names are platform-independent, which means they are supported by all major hosting platforms. Once you've settled on a domain name, the next step is setting up your hosting account.
Hosting accounts provide the server space necessary for running websites and applications. All hosting accounts come with different features and functionalities, and choosing the right one for your needs is key to ensuring you get the most out of it.
Lastly, after purchasing the domain name and setting up the hosting account, you'll need to associate the two together so that visitors can access your website by typing in the domain name in their browser. This process involves connecting your domain name with a Name Server provided by your hosting provider.
Now that you know what's needed for associating a domain name with a hosting account, let's dive into how it all works!
What You Need to Associate Domain Name With Hosting
You've taken the first step in creating a website—signing up for a hosting account. Now, you need to associate your domain name with your hosting account. Here are some of the things you'll need to do this: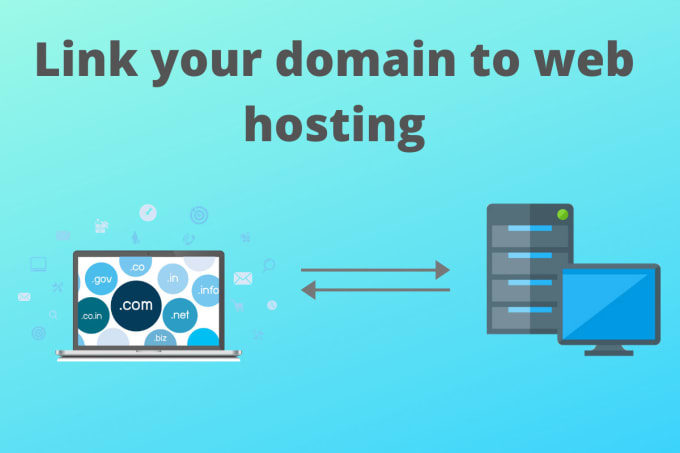 A domain name: Your domain name is your personal address on the web—for instance, www.yourwebsite.com. You can purchase one through registrars like [example name].
Hosting plan: This is the plan that will host your website or application on its servers. Your hosting provider can provide details of what they offer and the levels they provide and help you set up the plan if needed.
Pointing your domain: This involves you pointing your domain to your hosting provider's servers, so visitors can locate and access it from their web browsers. You'll need to obtain the IP address from your host and then enter it into the A record for your domain in a DNS editor tool like [example name].
Credentials of hosting account: Finally, enter the credentials (username and password) associated with the hosting account when prompted by [example name] or any other DNS Editor tool. Once this step has been completed, you will have successfully associated your domain with a hosting accountant.
The Step-by-Step Guide to Associate a Domain Name With Hosting
Are you ready to associate a domain name with your hosting account? By following a few easy steps, you'll get everything set up quickly.
Log into your hosting account and select the "Domains" section.
Click on the "Add Domain" button and enter the name of the domain you wish to associate with your hosting account.
Once you enter the domain name, click on the "confirm domain registration" button and complete the form with all of your pertinent information such as your address, contact information, etc.
After completing each form and checking off any necessary boxes, click "Submit" and wait for a confirmation email from your hosting provider.
Once you receive the confirmation email, log back into your hosting account to confirm that your domain has been associated with your hosting account successfully.
By following these steps, you are now ready to easily host your website on a domain connected to your hosting service!
Tips & Tricks on How to Make the Association Easier
The process of associating your domain name with your hosting account can seem intimidating and confusing, but there are a few tips & tricks you can use to make the association easier and quicker.
Step 1 – Double Check Your Information
Before you start the process of associating, double check all your personal details, like your address and contact information. Make sure it's all accurate and up-to-date, as this information will be used to verify ownership of the domain.
Step 2 – Choose The Right Hosting Plan
You'll also want to make sure that you're selecting a hosting plan that meets your needs. You don't want to choose a plan that doesn't have enough resources for the site you're building, so make sure that you compare hosting plans carefully before making your decision.
Step 3 – Follow the Instructions Carefully
The process of associating your domain name with a hosting account can be done in a few simple steps. First, log into your hosting account and locate the Associate Domain section. From here, enter the details of your domain name and follow the instructions carefully until completion.
Step 4 – Test Your Domain Name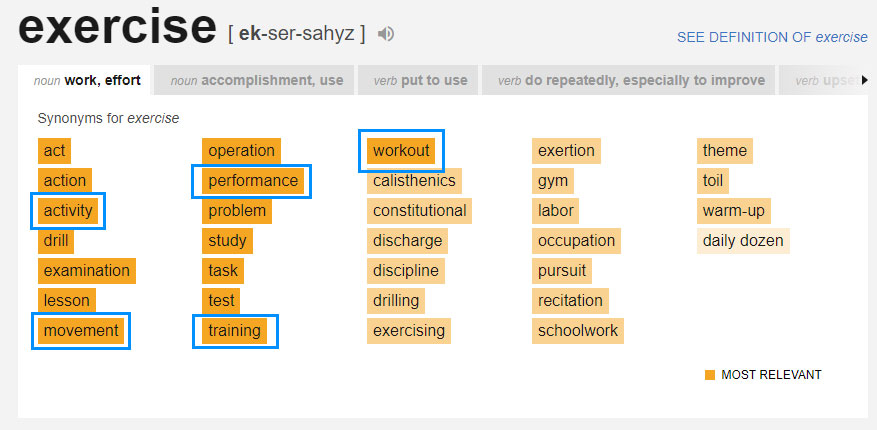 Finally, once you've completed the association process make sure to test out your domain name to ensure that it's working properly. Go ahead and enter it into a web browser and check if everything is working as expected — you should be able to access the page associated with your hosting plan without any issues.
Troubleshooting Common Issues When Associating Domain Name With Hosting
Sometimes, despite your best efforts, you might still encounter an issue when attempting to associate your domain name with hosting. Here are some common issues you may encounter and how to troubleshoot them:
1. DNS Records
If your DNS records aren't set up properly, you won't be able to connect your domain with hosting. To check your DNS records, visit the domain registrar's portal and see if the records are properly configured. If not, you can manually adjust the settings or contact the registrar for help.
2. Unconfirmed Order Activation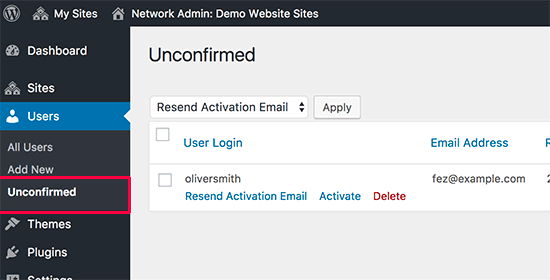 When ordering a hosting package from a web host provider, it's essential to activate the order inside their dashboard before associating the domain name with it. If there is an unconfirmed order in the provider's system, you won't be able to connect any domains until that order is confirmed.
3. New Hosting Account
If you have signed up for a new hosting account, keep in mind that it can take several hours for DNS propagation after associating your domain name with the account; during this time, your website will not be accessible using its URL address until this process is complete. Make sure to wait at least 24 hours before concluding that any issue exists while associating the domain name with hosting.
Best Practices for Maintaining Your Domain and Hosting Connection
You now know the basics of associating a domain name with a hosting account. But just having a domain and a hosting account isn't enough—it's important to maintain the connection properly so that your website remains available to users. Here are some of the best practices for keeping your domain and hosting associated:
Renew Domain Name Regularly
Domain names need to be registered regularly, usually once a year. Make sure you stay on top of renewal dates so that you're not left without an active domain name, as this can cause problems for your site and its visitors.
Keep Domain Information Up-To-Date
As you make changes to your website, it's important to make sure the contact information associated with your domain is up-to-date as well. Otherwise, you may find yourself unable to access or recover ownership of the domain should something happen to it.
Use Domain Privacy Protection
Domain privacy protection helps keep your personal contact information off the web, which can help protect you from hackers and spammers trying to get their hands on it. It's an optional service offered by most registrars, but one that we highly recommend if you want a secure connection between your domain name and hosting account.
Advantages of Domain Name
When you associate your domain name with hosting, you get the advantages of both. Your website will be accessible and visible to all your global customers, and it will be easier for them to remember your website address. Plus, a domain name gives you a professional email address—yes, having an email address like yourname@yourcompany.com looks way more professional than having one that's from a generic provider.
Another advantage of associating your domain name with hosting is that you can use various levels of privacy protection from the WHOIS database. This is great because it keeps spammers and other malicious actors from getting hold of your contact information or using it for targeted advertising.
Finally, when you associate your domain name with hosting account, you'll have access to lots of features such as email accounts, webmail support, FTP access, control panel access and more. All these features make it easier to manage and maintain your website so that it runs smoothly. These features also add up to create an overall better user experience for those who visit your site.
FAQs
We know you're likely to have a few questions, so let's cover some common FAQs.
What Is DNS?
DNS stands for Domain Name System, and it's responsible for converting a domain name into an IP address that your computer can understand. When you register a domain name, the registrar will add this information to your DNS servers, which then connect to the host's servers.
Why Is It Important To Associate Your Domain Name With Your Hosting Account?
If you want people to find and browse your website, they must be able to access the hosting account where it is located. By associating your domain name with your hosting account, you will be able to direct people who type in your domain name right into your website.
How Can I Create A Unique IP Address?
To create a unique IP address (this is what will enable people to access your website via the domain name), you need to use the Name Servers provided by the host (these are typically found on the hosting control panel). Once you have made the changes, it typically takes around 24-48 hours before these changes are propagated worldwide and become active definitively.
Conclusion
Setting up a domain name and hosting account can seem daunting and time consuming, but with some patience and a little guidance, it's actually quite simple. Following the step-by-step guide above, you can now make sure that your domain name and hosting account are associated with each other and you can start creating your website.
Whether you're just starting out with your first website or you've been working with websites for years, making sure you have the domain and hosting setup correctly is the first step to getting your website up and running. With the guide above, you now have the tools to do it yourself and start creating a website that is sure to make an impression.